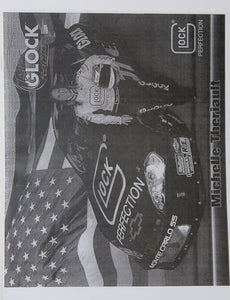 Reprint of the Journal of Glock Collectors Association Volume 15, Edition 3 and 4. In this Journal, first published by GCA in 2007, you will find articles on:
Model G17L History and Serial Numbers
During early 1988, in recognition of the demand for a competition grade 9mm pistol, Mr. Gaston Glock designed the Model G17L. The "L" stood for the long slide version of the GLOCK G17 pistol.
Announcing the GLOCK G30SF
The G30SF is a variant of the G30 that uses a Short Frame G30 receiver and G36 slide. The GLOCK G30SF was introduced in 2007.