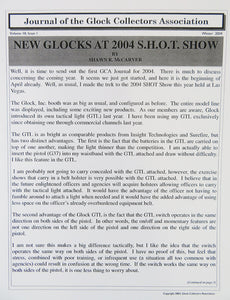 Reprint of the Journal of Glock Collectors Association Volume 10, Issue 1. In this Journal, first published by GCA in Winter 2004, you will find articles on:
Bell Helicopter Commemorative GLOCK
In Bell the fall of 1996, a special GLOCK was conceived to commemorate the 50th anniversary of Bell Helicopter. A run such as this was attracts collector because of the relative rarity of this sort of thing.